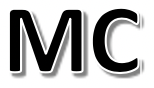 **The following is an overview and is meant to explain and simplify what is and can be a very complex process and is not meant as a recommendation or professional advice.

Engaging an Advisor
Step one is finding the right advisor. We as your advisor will work for you and put together a network of potential buyers. Schedule an initial meeting where we can explain our services and fee schedule and what value we can add to the process.
Determine the Proper Value of Your Business
A business evaluation can be completed by us or by an independent business evaluator. A secondary option would be having your accountant or commercial banker recommend a qualified advisor. There are several ways to determine fair market value of your business. This is an important process to have a better understanding of current market value and to determine an initial asking price.
Prepare Business Financials and Other Documentations Needed
Buyers are looking for your financial information on past performance as well as potential growth and earnings projections. This is where we can guide you through all the information needed. Often this information is presented in a CIM or Corporate Information Memorandum.
Some companies prefer to develop this information themselves or have us create the document. The CIM has corporate financial statements (Balance Sheets and Income Statements) corporate highlights, equipment evaluations, marketing plans, key operations managers, industry information, competitors, and most importantly growth forecast. This sounds like a lot, but we can guide you through this process.
Find a Buyer
Finding the right buyer starts with compiling the CIM information into a one-page information sheet referred to as a Teaser. This document is used to create interest from potential buyers. The goal of the Teaser is to provide enough information to potential buys to get them interested in your business and help them understand the opportunity without disclosing your business identity.
We then will take this one-page Teaser and start to create interest with potential buyers. We will be able to identify potential buyers. Some target buyers could be competitors, customers, suppliers, private equity firms or high wealth individuals.
We will find and screen buyers based on interest level as well as financial resources to complete the sale.
We will be actively working with buyers and private equity firms that have a current shopping list of potential companies they would like to purchase to diversify or augment their current operations.
Letter of Intent and Purchase Sale Agreements
Buyers and sellers negotiate through a Letter of Intent. The Letter of Intent contains the terms of the sale.
Once both parties have done their due diligence the buyer will move forward with the Purchase and Agreement of Sale. It is at this stage when your lawyers and accountants as well as we are all involved in coming to terms.
Finalizing the Sale
This is the final stage in selling your business. All agreements are signed, and the ownership of your business is transferred and finalized.
Things to note
We find this entire process can range in time frame from 6 to 18 months, with the average sale completed in 10 months.
Our team will guide you through each step from start to finish helping you navigate the sale.
Our goal is to make this process seamless.
Chad chad@energyauctions.ca 587-998-2014
Marlon marlonellerby@energyauctions.ca 403-815-2016